Getting Start-Up Funding with an SBA 7(a) Loan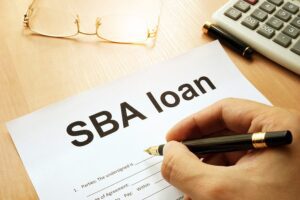 Being a start-up means going your own way, being able to innovate in your field, and dealing with significant cash flow problems. That's why, for decades, the Small Business Administration (SBA) has made loans to businesses like yours possible. Even if you lack the start-up capital that your competitors do, you deserve to see your goals realized.
The SBA 7(a) loan is the most popular loan guaranteed by the SBA for businesses like yours. The SBA does not guarantee the entire amount, but they do guarantee a percentage of it.
4 Main challenges for Financial Startups
Owning a start-up allows you the opportunity to explore and invent in a seemingly limitless space—as long as you can keep your funding. For start-ups, keeping the finances balanced and the money flowing is one of the most difficult tasks. This is why half of all start-ups will fail in their fourth year, and 71% will fail in their first decade.
Because of what they contribute to the market and what they do behind the scenes to keep the business running smoothly, truly successful start-ups become that way. This could entail obtaining an SBA 7(a) loan to assist in properly funding operations or concentrating resources on the most pressing issues, such as:
Sales and marketing

. It's one thing to put up a shingle and wait for people to come to you; it's quite another to hit the pavement and start paying for ads. The first can lead to a trickle of business, leaving you unable to pay your power payment. The second option may put you in considerable debt, but it will pay off in the end.

Prepare for the worst

. Hope is a feathered creature that every new business owner requires. Having hope does not preclude having a backup plan in case everything goes wrong. Some variables are beyond your control, such as the weather, which might have major ramifications for your business.

Human resources

. While you can get by without an HR department when your business is small, as it expands, you'll need an objective third party to resolve workplace conflicts, enforce corporate regulations, and assess new candidates. You won't be able to accomplish everything alone; hiring takes a long time. HR is key for identifying the proper people to manage those valuable opportunities, just as sales and marketing are important for bringing in new leads.

Increasing the size of the project.

At some point, your startup will have to leave the garage. Whether you're still in the basement/garage/spare-bedroom phase or leasing a small commercial location, scaling up should be your ultimate goal. Unchecked expansion is risky for any business, but there is a limit to how far you may expand to optimize earnings. It will cost money to get to that sweet spot, and possibly even to determine it (with the help of big data).
Entrepreneurial Funding Options
If you've spoken with an SBA lender before, you may have been informed that you need to look for other financing before applying for an SBA 7(a) loan. Many small business owners are hesitant to offer their product or service to grandma, and this is a sticking point for them.
Though you'll still need to show that you made a sufficient effort to support your startup on your own, there are alternatives to Grandma's sewing tin. Look beneath a few rocks, such as:
I'm going to ask my buddies if they want to join. Perhaps it's a difficult issue to ask your grandparents, but your pals are still working and earning a living, so some of them can probably afford to take a chance on a start-up. Who knows, maybe they'll get a significant return if your company becomes the next billion dollar unicorn.

Using your credit cards as a means of payment. No one likes to max up their credit cards, but if you're simply using them as a stopgap to get supplies or equipment, and you'll be able to afford the payments once you're up and running, it's a good way to go. Consider it a cost of doing business.

Personal loans are loans that are made to individuals. Be sure to contact the bank where you currently have your savings and checking accounts whether they can issue you a small personal loan to pay any business expenses. Signature loans are frequently granted exclusively on the basis of your bank's internal policies, which can be manipulated to accommodate good customers.

Grants. Did you know that the government and private groups frequently provide free money to new businesses? Spend some time poking around on Google and you'll certainly come across a slew of grant opportunities. You'll have to work hard to sell your product or service, but the reward could be well worth it.

Other non-traditional sources Microloans and crowdsourcing, for example, are two alternative options that could be fruitful. Some microlenders will need minimum or maximum sales, so be prepared with profit and loss statements! If you have a truly distinctive product or brand voice to offer, crowdfunding can be successful, but you'll need to put in a lot of effort.
After you've exhausted these options and come up short, the SBA will be ready to assist you and your business. They create low-cost, low-interest loans that are supposed to be simple to manage for small businesses.
The SBA Loan for New Businesses
The SBA 7(a) loan can be a great choice for new businesses looking to boost their cash flow. These government-backed loans are designed to help small businesses like yours that don't have access to adequate external investment get off the ground and operating with enough money to flourish. Money shouldn't be the stumbling block between you and your startup's success.
WHAT IS A SBA 7(A) LOAN AND HOW DOES IT WORK?
SBA 7(a) loans are not available directly from the SBA. Instead, they just guarantee a portion of a loan obtained through a traditional bank, credit union, or other lender.
They'll process your loan and offer you the money once you've demonstrated that you need the money and provided a business plan that the lender considers reasonable and sound. Hopefully, you've carefully planned how you'll spend those dollars; otherwise, you can find yourself in an even worse situation!
WHAT ARE THE START-UP COSTS THAT THE SBA 7(A) LOAN CAN BE USED FOR?
The SBA 7(a) loan can be utilized for a surprising number of startup expenses, many of which you may not even realize you need help with. In many circumstances, you can finance these items in addition to purchasing stuff and paying employees:
Land.

To be clear, you can't just acquire investment property and sit on it; it has to be the future home of some component of your business. But, whether it's a new warehouse or a new headquarters, you can use your SBA 7(a) loan to pay for it. You can also include the cost of building in that package.

Debt that already exists.

The SBA 7(a) loan can assist you reduce your existing debt if it's becoming a crushing mountain of expenses. Instead of 15 payments, you'll only have one, with a reduced interest rate and a longer period, as well as a much easier-to-cut check.

New furniture or equipment is required.

Your SBA 7(a) loan is ready and waiting for you, whether you require a conveyor system or a cubicle farm. Perhaps one of each?

Percentage guarantee

. SBA 7(a) loans aren't like home loans in that you'll have to put up a lot of money up front to help the bank cover potential losses. The SBA will guarantee up to 85% of loans under $150K, leaving you to provide the remaining 15%. Because loans beyond $150K are only guaranteed up to 75 percent, you'll need to put down 25%.

The rate of interest

. SBA loans are subject to interest rate maximums set by the SBA and are pegged to the prime rate, LIBOR, or another rate. If the loan is less than $25K and expires in less than seven years, you'll pay base + 4.25%; if the loan is more than seven years, you'll pay base plus 2.75%.

Maturity term

. Rates can be fixed or variable, so make sure you understand what you're getting before you sign anything. Even if the payment is greater at first, a fixed-rate loan is a safer decision because the payment never varies.

Maturity

is a phrase used to describe a person's level of The maturity rate of your loan is determined by how much you borrow and your capacity to repay it, but there are limits. Loans for real estate and equipment, as well as loans for working capital and inventories, are limited to 25 years.

Fees

. A guarantee fee and a servicing fee may be charged on SBA 7(a) loans. Currently, there is no guarantor cost on loans under $150,000. Loans between $150K and $700K will have a 3% guaranty fee, while loans over $700K will have a 3.5% fee. Any loans worth more than $1 million are subject to an extra 0.25% guaranty fee. For the life of the loan, all loans are levied an ongoing service fee of 0.520% of the outstanding balance.

Penalties for paying in advance. Prepayment penalties apply to loans with a term of 15 years or more if the borrower prepays 25% or more of the loan within the first three years after receiving the loan funds. It will be 5% of the prepaid amount in the first year, 3% in the second, and 1% in the third.
Choosing the Right SBA 7(a) Loan Provider
A bank or credit union that you trust and that works with other small businesses like yours is the ideal SBA 7(a) loan provider. It's critical that people understand your business plan and how you make money, especially if you're not launching a typical business. Your startup deserves the best chance at success!
What is an SBA (Small Business Administration) loan?
A Small Business Administration loan is a form of business loan guaranteed by the Small Business Administration of the United States, or "SBA." The SBA establishes rules and collaborates extensively with lenders to secure these loans, reducing the lender's risk and making small business funding immeasurably easier.
In 2022, where can you get a startup business loan?
Loans for new businesses are difficult to come by. You may have already encountered this difficulty during talks with lenders. G-Force Funding is here to help if you've run out of options or are preparing to put up a spiked lemonade stand on the corner to fund your endeavor.
Apply today with G-Force Funding for business loans from $10,000 – $1,000,000.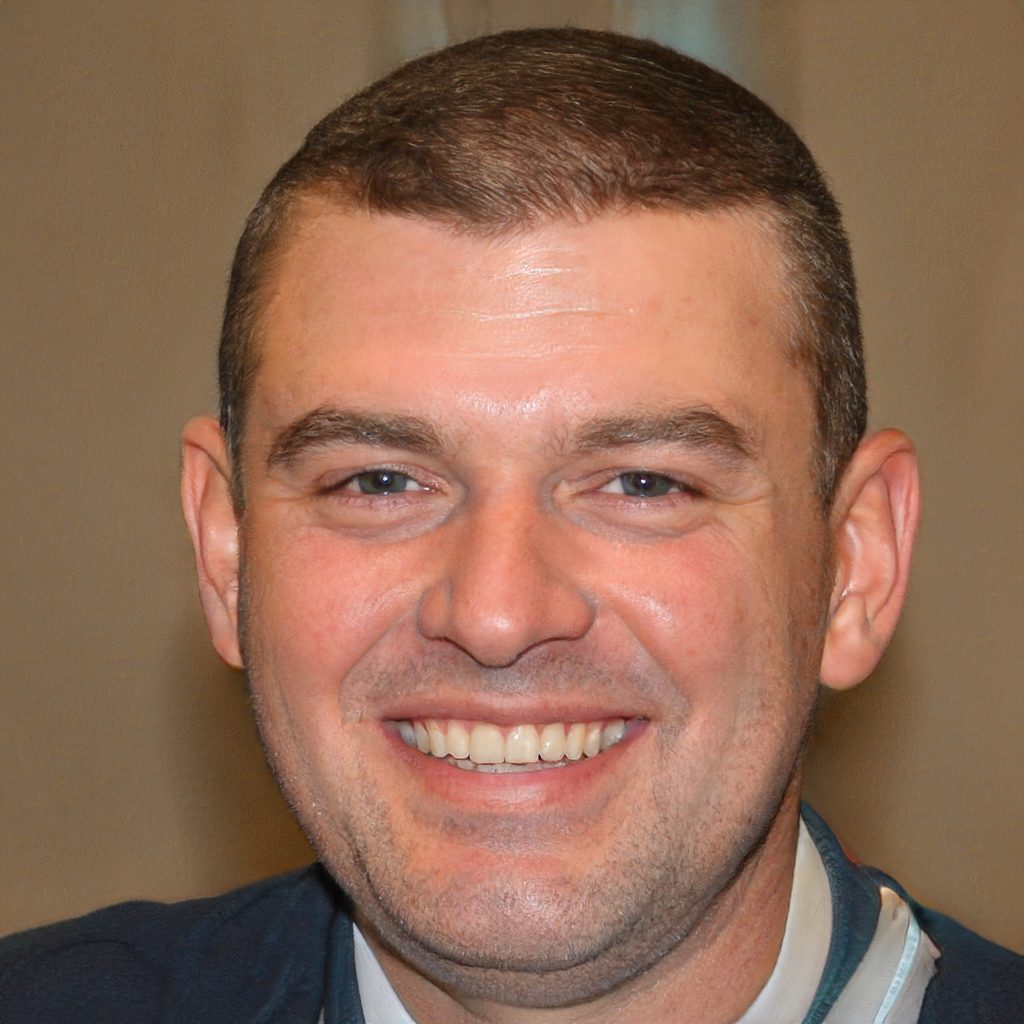 Content & Creative Writer | Blogger | Small Business Funding Advocate | Effective Communications | Entrepreneur |Traveler
Related Posts