Is An SBA 7(a) Loan Right For Your Business?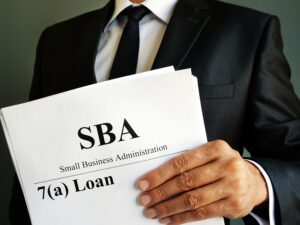 Editor's note: Has your business been affected by the recent pandemic? Learn about COVID-19 relief for small businesses and the self-employed: SBA Paycheck Protection Program (PPP) For Self Employed, 1099's
The U.S. Small Business Administration partially guarantees SBA 7(a) loans, making them typically more flexible and with lower interest rates than traditional bank loans. The loans are issued by a lending institution, traditionally banks, however there are several non-bank SBA lenders in the market. SBA loans are one of the best ways to finance your business due to generous terms.
Because of these favorable terms, and a fair amount of red tape, it can be tough to be approved for a loan from the SBA, which leads us to the million dollar question: Is an SBA 7(a) loan right for your business?
How SBA Loans Work
The SBA does not lend money to small businesses. That part is undertaken by an SBA approved lending institution. When applying for an SBA loan, you submit your application to the lending institution, and that lender then applies to the SBA for a loan guarantee. If you default on the loan, the SBA pays the lender the guaranteed amount (85% for loans up to $150,000 and 75% for loans greater than $150,000).
The SBA always requires a personal guarantee from every owner with at least a 20% of the business. This guarantee holds the signee personally liable for repayment of the loan if the business defaults and is insolvent.
If you are approved, your lender will proceed with closing and disbursing the loan proceeds. You will directly repay the lender monthly.
SBA loans can be used for many reasons: starting your business; working capital (for example, inventory & payroll); growing your business; or establishing a safety net.
Interest Rates
In keeping with SBA regulations, participating lenders set their interest rates based on the prime rate + a markup rate.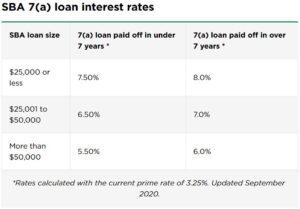 The APR on a loan is different from the interest rate. The APR is a percentage that includes all loan fees + the interest rate.
Fees for SBA loans are typically comprised of an upfront guaranty fee, based on the loan amount and the term length of the loan, and an annual service fee, based on the guaranteed portion of the outstanding balance.
SBA loans typically offer longer terms in comparison with other loan types, which means you will have additional funds available for other business needs. The loan term will depend on your use of funds as stated in the application. The current maximum maturities are:
Real estate: 25 years
Working capital: 10 years
Equipment: 10 years
Types of SBA Loans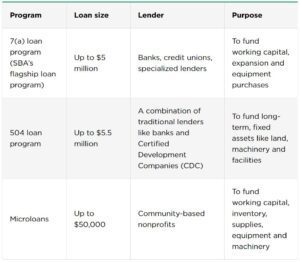 The SBA's primary way of providing financial assistance to small businesses is the 7( a) loan program, however there are other types of SBA loans, each with its own terms and conditions.
Applying for an SBA Loan
Verify eligibility of your business. If your business is experiencing hardship, an SBA7(a) loan  is probably out of the question at the moment. There are other SBA loan types for businesses in need of disaster relief. You should also confirm your business is not an ineligible entity, such as charitable and religious institutions.
Application Documents
After confirming your eligibility, make sure you have all necessary documents to submit your application. Here are some of the documents you will need before applying:
SBA's borrower information form
Statement of personal history
Personal financial statement
Personal income tax returns
Business tax returns
Business license
Lease agreement if applicable
One-year cash flow projection
The time it takes to get approved for an SBA loan will depend on the lender processing your application. Traditional banks can take from 30 days to several months.
If you do not want to wait that long, the SBA has another 7(a) financing program called SBA Express, which aims to respond to loan applications within 36 hours. The maximum amount for this type of financing is $350,000.
You can apply directly for an SBA 7(a) Express loan as well as a commercial real estate 504 loan through G-Force Funding here: APPLY HERE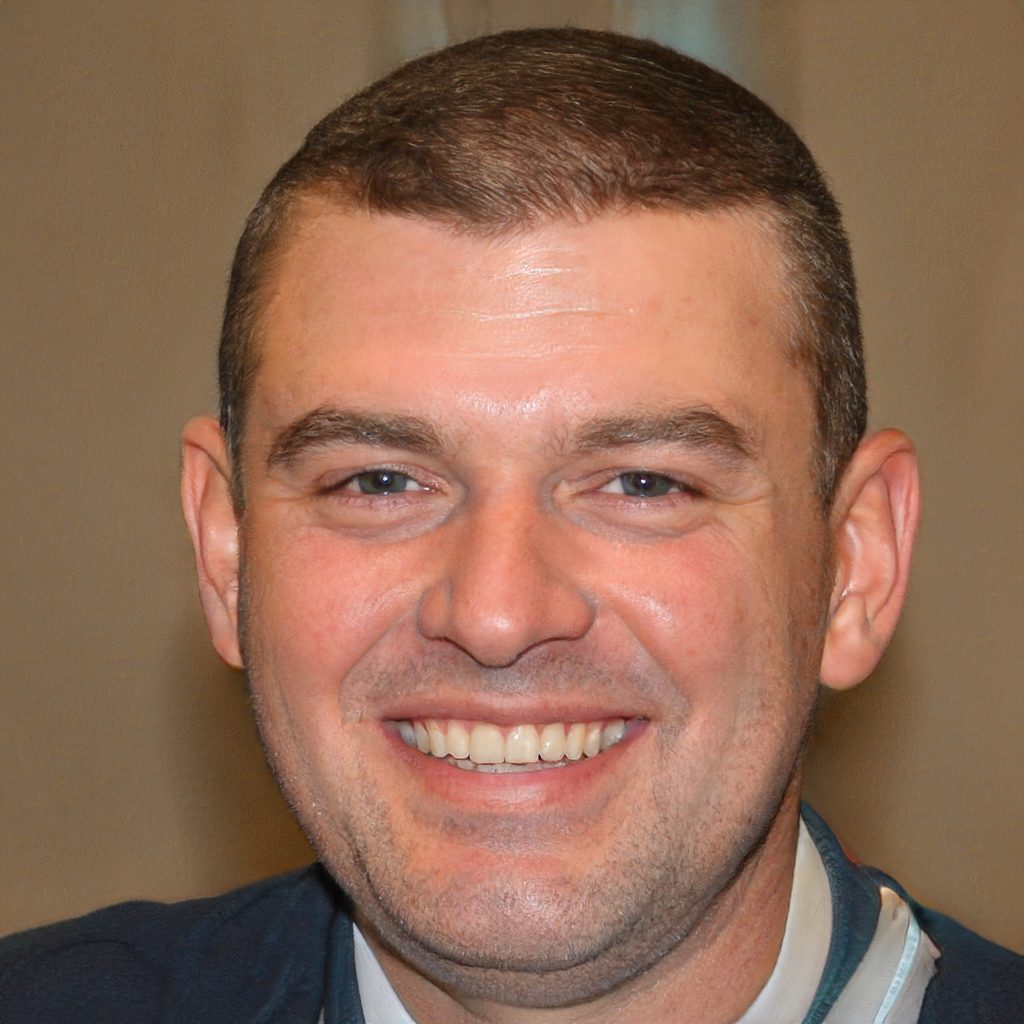 Content & Creative Writer | Blogger | Small Business Funding Advocate | Effective Communications | Entrepreneur |Traveler
Related Posts