Equipment Financing: What You Need To Know In 2022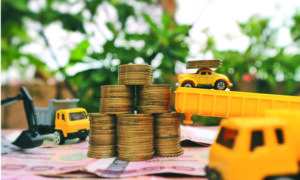 For many small businesses, equipment financing has become a popular choice. Small businesses are frequently part of industries that rely heavily on equipment. Construction companies, for example, must have equipment to complete jobs and bid for future contracts. As long as the business can afford it, the equipment becomes a strategic advantage.
Heavy equipment and machinery is one of the ways construction firms can set themselves apart from their competitors. However, obtaining equipment necessitate a large capital outflow, which the business may not have on hand at all times. Creating a significant dent in a company's existing liquidity poses a significant danger. Instead of purchasing equipment completely with cash, your business has two options: equipment leasing and equipment financing. The decision to acquire equipment through leasing or financing is based on various factors that are specific to the company.
Construction-related heavy equipment such as dump trucks and backhoes aren't the only machines engaged. Telephone systems, software suites, desks, cubicles, office appliances, and other tools and resources that you utilize to perform your business qualify as equipment.
Naturally, all of this equipment may be costly, which is where equipment financing comes in. This tutorial will walk you through how equipment financing works, how to utilize it, and how to qualify for it.
Obtaining Funding Is Now Easier Than Ever
When it comes to equipment purchases, business owners used to have no choice except to go to a bank for a loan. However, the odds were stacked against you. The majority of bank loans are declined, and the door is frequently slammed in your face early on.
As previously indicated, business owners can also approach equipment providers and try to negotiate a lease. Equipment leasing allows you to essentially hire a defined piece of equipment from a lender. The length of the lease can vary, but both the borrower and the lender agree on it up front. The borrower makes monthly payments until the lease expires, at which point the equipment can be returned, purchased, or renewed.
Both bank loans and supplier leasing are still viable options, although the customer service involved isn't always up to par. Borrowers have the following limitations when using these funding options:
You must submit an application for funding in person
You can only choose from a limited number of funding choices
It necessitates a pile of paperwork and is a lengthy process that does not meet your demands
Approval rates can be unexpectedly low
The lender is uninterested in earning your business
Because of the development of online lenders like G-Force Funding, customers seeking equipment financing can get much faster decisions on their applications, as the entire process has been streamlined to the point that traditional borrowers would faint if they observed a modern transaction.
Furthermore, the online approach provides you with a large number of options. Applying with G-Force Funding, for example, gives you access multiple lenders' financing alternatives, and it takes less than 10 minutes to complete the application.
Lenders are obligated to offer the best feasible rates and terms in such a competitive market.
How Does Equipment Financing It Work?
If you're wondering how much money you can get with equipment financing, the answer is that it depends. Smaller variants in the $5,000 range are common, and can cover most office equipment and other similar items. On the higher end, the sums can be as high as $5,000,000.
This sort of financing has a wide range of periods, ranging from one year to five years. Interest rates as low as 7.5 percent are possible, though this is obviously dependent on your credit history and other factors.
Will the loan's cost be justified for your business? Before you can confidently sign on the dotted line, you must first determine the ROI.
Immediacy is one of the trademarks of equipment finance. You can typically get approved and funded in as little as 24 hours once you get the ball rolling.
In most circumstances, the equipment you acquire will serve as the loan's collateral. So, if you default on your loan, the lender will seize your equipment. The lender may also request a personal guarantee or use a blanket lien in some cases. In both circumstances, if you default, the lender may be able to seize assets.
You have nothing to worry about if you make your payments on time, as you should with any loan. It's just as crucial to grasp the full scope of the loan and be aware of the implications if you fail to satisfy your responsibilities.
What Kinds of Things Can You Get With Equipment Financing?
Equipment financing has a wide range of applications, just like the businesses that need it. Basically, if you need anything inert and practical for your business, there's a good chance you'll be able to finance it. It doesn't even have to be tangible; business software is an excellent option for equipment finance.
When small business owners have problems with equipment financing, it's usually due to a lack of knowledge. We've already discussed how broad the concept of "equipment" may be, but some people still associate it with forklifts, hydraulic lifts, refrigerated trucks, conveyor belts, and other such items. Let's look at a few instances of how you might use this form of finance to help your business grow.
For Your Workplace
If your staff works out of an external office, you can use equipment financing to keep it up to date. The same may be said for home offices. The spectrum of possible applications is enormous.
Solar panels
Stand-up desks
Office chairs
Lights
Heaters
Tile flooring
Carpet
Rugs
Microwaves
Toasters
Refrigerators
Freezers
Water coolers
Drinking fountains
Coffee makers
Blenders
Air conditioning units
Filing cabinets
Cubicles
Security systems
Aquariums
Televisions
DVD players
Couches
Ottomans
For all of your technological requirements
In order for your business to succeed in today's competitive environment, you'll need the appropriate technology. Whether it's systems for safely storing client data or point-of-sale solutions that make transactions go more smoothly, these investments can pay off big time.
Laptop computers
Desktop computers
Tablets
External hard drives
Keyboards
Mice
Printers
Phones
Routers
Networking tools
Bookkeeping software
Payment processing systems
Operating systems
CRM software
Inventory management software
Payroll software
Email tools
For Your Retail Business
Do you own a storefront? If that's the case, you'll need a slew of tools to keep things going properly. Here are some of the things you should think about.
Shelving
Displays
Mirrors
Mannequins
Shopping carts
Shopping baskets
Banners
Room dividers
Monitors
Toilets
Sinks
Drinking fountains
Cash registers
Scanners
Receipt paper
Receipt printers
For the Road
Vehicles are required by more than simply delivery companies. Whether you're a software startup or a birdhouse repair shop, you'll almost certainly require transportation.
Delivery vans
Fleet cars
Electric vehicles
GPS devices
Dollies
Floor mats
Seat protectors
For Your Jobs
To complete your profession, you'll need tools and equipment that differ by industry. Equipment finance can assist you in obtaining what you require and then maintaining it at a high level of performance.
Forklifts
Compressors
Hydraulic lifts
Conveyor belts
Box crushers
Dump truckers
Graders
Backhoes
Tractors
Jackhammers
Wrenches
Ovens
Fryers
Freezers
Mixers
Perhaps you're unsure whether equipment finance will suffice for your existing business needs. If you have any additional questions, please contact one of our friendly loan professionals, your business mentor, or peers in your sector who have likely had similar funding challenges and can help.
How Do You Get Equipment Financing?
It's easier than you would think to qualify for equipment financing. You'll typically need to have been in business for at least 1 year, have annual revenue of $120,000 or more, and a credit score of 650 or higher. It's not as tough to get as other types of financing because the collateral is generally included in the loan.
Keep in mind that the vetting procedure for equipment finance is much faster than it is for many other types of borrowing. The nature of the collateral contributes to this expediency. If you applied for different loans, such as a term loan or a startup loan, you may be requested to submit collateral.
The value of the collateral is incorporated right into the loan with equipment financing. As a result, the lender may quickly record the value and move forward with the approval process. Just keep in mind that if you default on the loan, the lender will seize your valuable assets to make up for their losses. As a result, the very item that speeds up the approval procedure can become a risk if you can't meet your financial responsibilities.
There are a few more things to think about when it comes to your loan. Pay special attention to the loan's cost once you've cut down the list of possibilities to a few that offer similar degrees of reliability and customer service. This typically entails looking at figures like the annual percentage rate (APR), total cost of capital (TCC), average monthly payment, and cents per dollar.
Apply today with G-Force Funding for business loans and equipment loans from $10,000 – $1,000,000.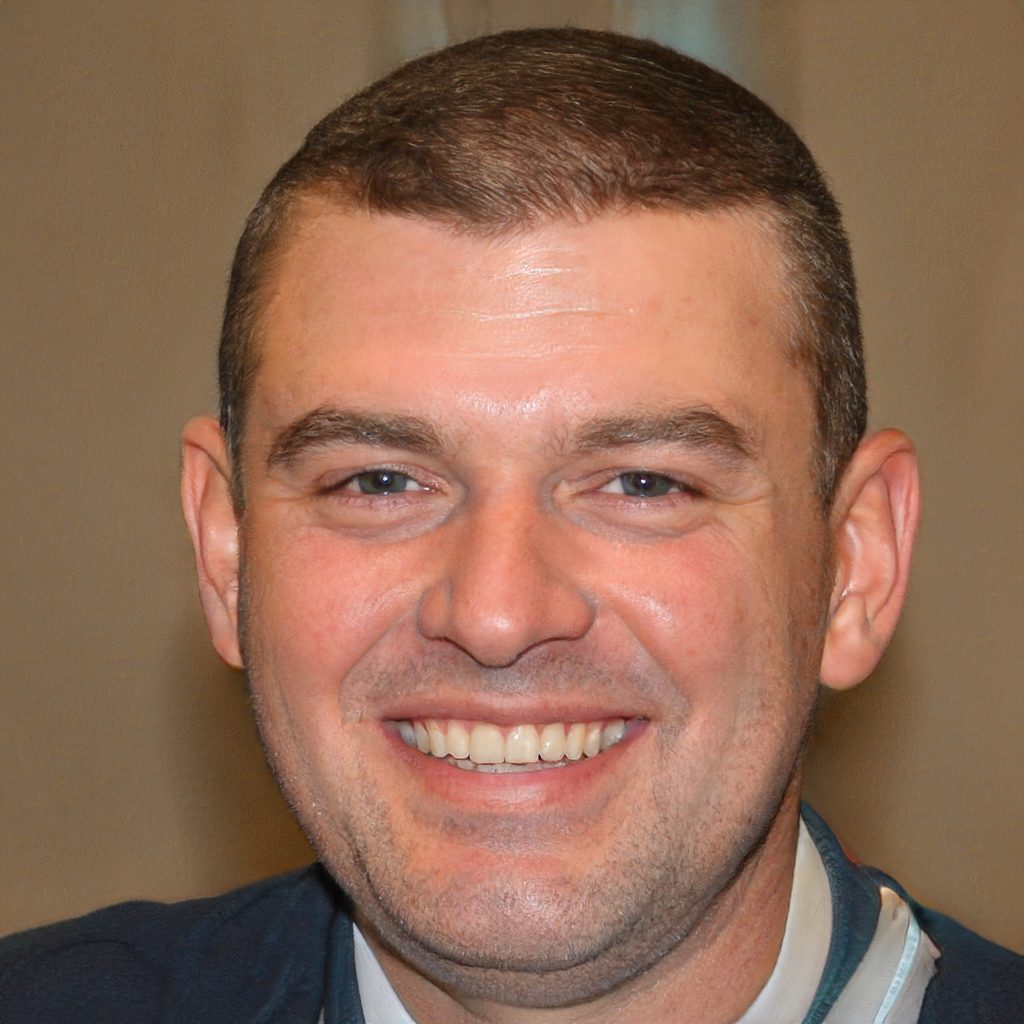 Content & Creative Writer | Blogger | Small Business Funding Advocate | Effective Communications | Entrepreneur |Traveler
Related Posts