How Equipment Financing Can Grow Your Business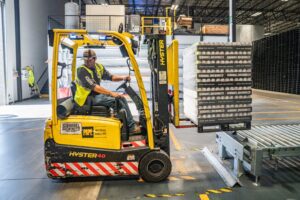 When it comes to expanding your business, having the correct equipment might help you achieve your goals. Financing may be the answer if purchasing new equipment or upgrading old equipment is a cash flow challenge or if you don't want to deplete your cash reserves. Equipment financing allows you to purchase the equipment you need while also expanding your business. This tutorial will walk you through the most critical aspects of financing equipment purchases.
What is the definition of equipment financing?
Before going into the various applications of equipment finance, it's important to first grasp what it is.
Simply put, equipment financing is a sort of business credit specifically designed for the purchase of equipment. Some lenders may not need a down payment because the equipment serves as collateral for the loan. Because of these criteria, you won't have to put any of your business or personal assets on the line to get funding.
If you know when to use it, almost any business can benefit from equipment finance to help them develop. When compared to other types of business loans, such as a Small Business Administration (SBA) loan or a term loan, qualifying is usually easier. In general, equipment financing is possible if:
You've been in operation for at least a year.

You have a yearly income of $50,000 or more.

You have a credit score of at least 650.
If you can show the lender consistent cash flow and revenues, you may be able to qualify for equipment financing even if your credit score is below 650. When it comes to loan terms, each lender has their own set of restrictions. Loan durations normally run from 1 to 5 years, with borrowing limits typically ranging from $5,000 to $5 million.
Other types of business loans and lines of credit, on the other hand, may have borrowing limits of $1 million, $500,000, or less. Large-scale investments for short- or long-term growth projects can be financed via equipment financing.
Another advantage? Equipment financing can be quick in addition to being flexible. Loans can be funded in as little as 24 hours, allowing you to make a purchase swiftly. That kind of quickness is critical if you need a critical piece of equipment to keep your business going or if you find a great price on equipment.
Here are eight ways businesses can use equipment finance to fuel growth now that you understand what it is and how it works:
Equipment for construction, contracting, and manufacturing
Manufacturing, construction or contracting  industries frequently necessitates the use of heavy equipment, which can be costly. If you work in construction or contracting, for example, your equipment requirements can include:
Tractors and forklifts

Excavators

Backhoes

Bulldozers

Graders

Mixers and spreaders for cement

Nail guns and electric drills and power tools

Equipment for welding and soldering

Industrial sawhorses and saws

Equipment for painting or pressure cleaning

Scaffolding and ladders

Tools and equipment for landscaping
Your production equipment requirements may vary depending on what you manufacture. Machine tools or a die cutter, for example, as well as carpentry tools, workbenches, fabrication equipment, and plastic molding equipment, may be required.
All of these items, and more, can be purchased with the help of equipment financing, allowing you to stay competitive in your field. By upgrading your equipment, you may be able to broaden your market reach by expanding out into new service or product categories.
Software and hardware for retail point-of-sale
Building customer trust in retail requires ensuring that payments are processed promptly, efficiently, and securely. Customers may be less likely to buy with you again if they believe they are taking too much time at the checkout or are concerned about their payment and personal information being stolen by a security threat.
Upgrading your point-of-sale hardware or software helps ensure that your customers have the best possible payment experience, encouraging them to return again and again. You can outfit your retail shop with the most up-to-date point-of-sale tools with equipment financing, such as:
New cash registers

EMV chip readers

Contactless payment terminals

Mobile payment readers

Barcode label machines

Payment processing software
These safeguards may help to improve payment security, perhaps lowering losses as your business expands. Another loss prevention tool you might invest in with equipment financing is an in-store security system with video cameras.
Restaurant and kitchen equipment
In order to manage a restaurant, café, or bistro, several pieces of equipment are required. Your restaurant business could be short lived if you don't have the necessary tools for storing, preparing, and serving good food.
Depending on the type of restaurant you have, this may entail purchasing:
Ovens for commercial use

Grills, both gas and electric

Fryers 

Freezers

Food processors

Bread warmers

Refrigerators, coolers, and freezers

Stand mixers

Pastry mixers

Dishwashing equipment

Food preparation tables

Fruit and vegetable slicers on the market
That list only includes a few of the materials you may require to manage your business behind the scenes. Your equipment requirements for the front of the house could include:
Espresso and cappuccino machines

Coolers for beer and wine

Salad bars or buffet tables

Bins of ice

Drink dispensers

Coffee

and tea stations

Tables, chairs, booths, and stools.

Glassware and silverware storage racks

Point-of-sale systems (POS)  
It's time to look into equipment finance. Whether you're just getting started with your restaurant or planning a new location, an equipment loan can help you get the resources you need to keep your customers pleased and your business expanding.
Office equipment
If your business is based in an office, you'll need a few items to make the workday go more smoothly for yourself and your employees, if you have any. Among the items on your list could be:
Desks and chairs for desks

Cabinets for filing

Bookcases

Fax machines, printers, and copiers

Decorative lighting

Cubicles

If you want an open office concept, use sofas, chairs, and small tables.

Flooring or rugs
If your business has a client waiting room, you can take advantage of that space by using equipment financing. Without having to dip into your business's performance reserves, you may utilize an equipment loan to purchase sofas, chairs, tables, lamps, a coffee maker, a tiny fridge to store bottled water, or TVs to keep customers amused and comfortable while they wait.
Software and hardware for computers
Technology is always changing, and new software packages are constantly being developed. While software isn't as physical as construction or office equipment, it's just as crucial to your business's overall growth prospects. You can't afford to be two steps behind your competition if they're using the most recent and greatest version of a piece of software.
So, what types of software can you get with equipment financing? The list is extensive, but it contains the following:
Computer operating systems

CRM (customer relationship management) software 

Accounting and bookkeeping software

Asset management software

Invoicing software

Payroll software

Email management and marketing programs

E-commerce and shopping cart software

Employee scheduling software

Time and attendance software

Security software

Cloud software programs

Inventory and supply chain management software

Big data analysis and storage software

Human resources and talent management software
Any type of organization can benefit from these software solutions. There are also specialized computer software programs for various industries. Investing in construction management software, for example, could make it easier to track and manage current projects if you own a construction business. Patient scheduling software and medical billing software may be necessary for developing your patient list if you have a small medical business.
You'll need something to run it on in addition to obtaining the most recent software version. Equipment financing can help you purchase or upgrade desktop computers, laptops, and tablets for your business.
Specialized equipment and appliances
On a daily basis, your business may rely on specific appliances. Some will directly affect your ability to expand (think refrigerators or ovens if you run a restaurant), while others will indirectly assist you grow.
Let's imagine you're the owner of a small accounting firm with a half-dozen staff. If your employees have access to a break room or kitchen where they can prepare and eat meals, ensure they have the necessary equipment.
That room may need the purchase of a refrigerator, microwave, and coffee machine, at the very least. However, that money may be well spent if your staff can recharge their batteries during a break and return to their desks more productive.
Then there's the equipment that certain businesses require to function. For example, if you own a dental office, you won't be able to adequately treat your patients without dental chairs, cleaning tools, and x-ray machines. Hydraulic lifts, air compressors, sanders, and paint booths may be required at a garage or body shop. Equipment financing makes these purchases a lot easier.7. 7
Vehicles and trailers
Vehicles are necessary for some enterprises. Vehicles or trailers, for example, may be required if:
You operate a food truck

Your staff drive cars that are provided by the corporation.

You own a dump truck or a moving truck business.

You own a tree-trimming business and need tree trucks or trailers to transport debris.

Your business offers delivery services in your local area

You transport freight over large distances on a regular basis.
You could lease automobiles for your business, but if you expect to use them for a long time, acquiring them may be more cost-effective. If you pay off an equipment financing loan in five years and the car you buy is designed to last 10 to 20 years or longer, leasing new vehicles every few years may make more sense for your bottom line.
Equipment finance allows you to begin or extend your vehicle fleet, which can help you expand your business. You can serve more customers, send more products or freight, and make more deliveries with additional cars. All of this translates to increased revenue on your business's income statement.
Improvements and upgrades to the structure
A last equipment expense category includes your business's physical location as well as any changes or enhancements you might consider as your business grows.
One of your objectives, for example, could be to make your business premises more environmentally friendly and sustainable. In that case, you may put the money towards:
Solar panel purchase and installation

Using a green roof to replace existing roofing

Putting in an energy-saving HVAC system

Boilers, chillers, and furnaces that are more energy efficient are being installed.

Changing to a more energy-efficient hot water system

LED lights will be used to replace existing lighting.

Window and door replacement

Using green materials to replace current insulation

Putting in place an automated control system to manage energy consumption
These types of enhancements have two advantages. First, they can save your business money by lowering energy expenses, freeing up funds that can be put to better use. Second, these steps can help you lessen your environmental impact.
Equipment financing might result in a positive return on investment (ROI) for your business.
Equipment finance might assist you in speeding up the process of expanding your business. Consider what you stand to gain if you're not sure if equipment financing is good for you. For example, if purchasing a piece of equipment allows you to reduce the time spent on invoicing and payroll each workday, or if adding a new vehicle to your fleet allows you to deliver products to clients faster, your business will gain.
Before committing to a loan, evaluate your equipment financing alternatives from many lenders to ensure that you're obtaining the best rates for your business. G-Force Funding can give you a free equipment financing quote to see what you qualify for without affecting your credit score.
Apply today with G-Force Funding for business loans and equipment loans from $10,000 – $1,000,000.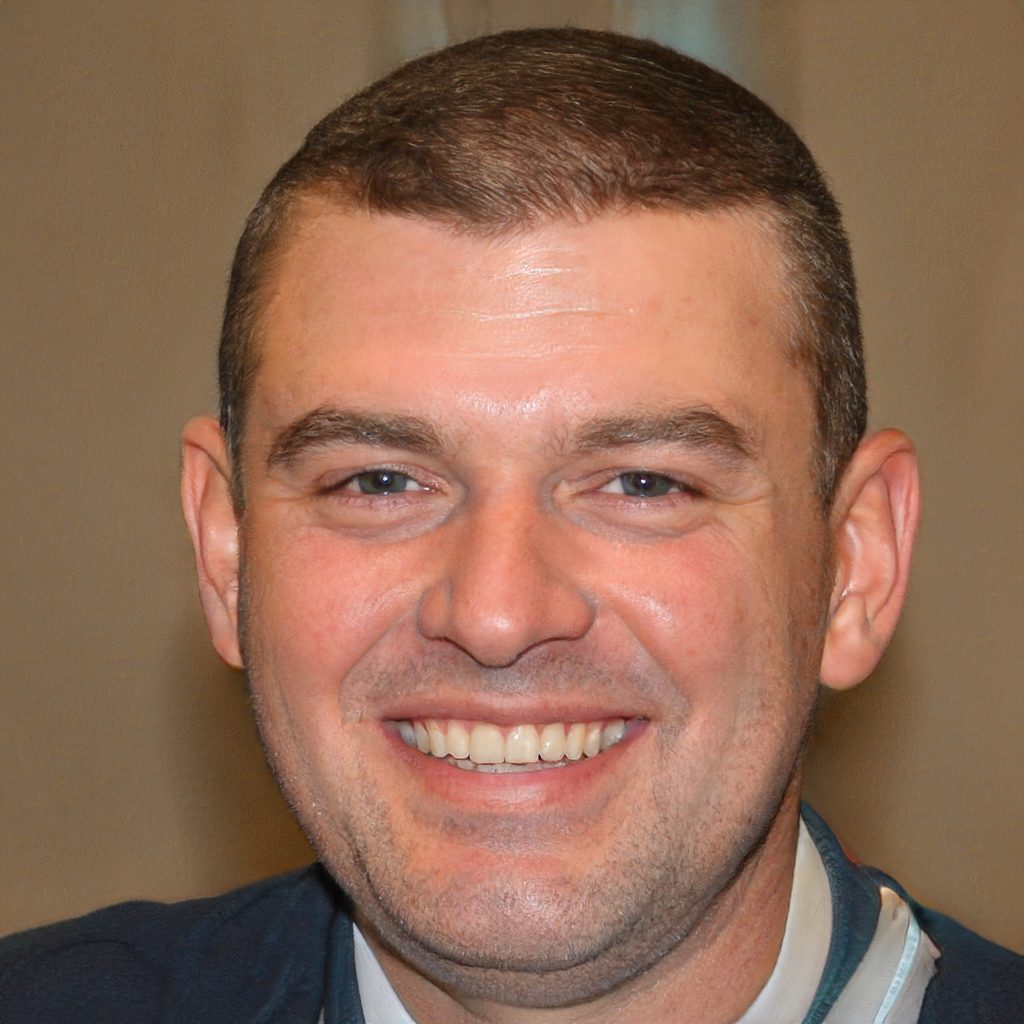 Content & Creative Writer | Blogger | Small Business Funding Advocate | Effective Communications | Entrepreneur |Traveler
Related Posts