Your Best Financing Options for Minority Businesses Loans
Minority business loans can be an important source of capital for entrepreneurs from historically underprivileged groups who want to start a new business or expand an existing one.
The US Small Business Administration, banks, online lenders, and organizations are all good places to look for these business loans.
Here are the best small business loans for minorities, as well as where to look for them, as well as other funding options and resources to explore.
The Top 8 Minority-Friendly Small Business Loans
1. SBA Microloan Program
Best for: New business owners with a financial requirement of $50,000 or less.
Small business owners of color who need $50,000 or less can look into the SBA microloan program. Despite the fact that this program is open to any eligible small business owner, SBA microloans might be a great place to start for minorities.
These loans are made by the SBA through nonprofit lenders. Many of these local NGOs are dedicated to assisting minorities and other underrepresented entrepreneurs. Along with the loan, they provide management and technical assistance to small business owners. Contact your local SBA District Office to identify local microlenders.
2. SBA 7(a) Loans
Owners of established businesses that wish to expand their businesses are the best candidates.
SBA 7(a) loans are backed by the US Small Business Administration (SBA), a federal agency that promotes small business development. SBA 7(a) loans aren't just for minority-owned businesses. According to the Congressional Research Service, minority applicants received 27.6 percent of SBA 7(a) loans in fiscal year 2020.
An SBA 7(a) loan of up to $5 million is available, making it a viable alternative for significant business investments. The maximum repayment period is usually between 10 and 25 years. The best part is that 7(a) loans have some of the lowest interest rates in the industry, allowing minority business owners to put more earnings towards expansion rather than debt repayment.
3. Community Advantage Loans from the Small Business Administration
Businesses in underserved markets and communities are the best fit.
The Community Advantage Loan Program, which is also sponsored by the SBA, aims to satisfy the financial needs of small businesses in underserved areas. This initiative promotes mission-based lenders, such as nonprofit organizations, to make loans of up to $250,000 to minorities, women, veterans, and other underprivileged business owners in their communities.
The SBA strives to assist small business owners who may not qualify for regular financing by guaranteeing the bulk of the loan amount, so this is a wonderful alternative if you're seeking minority small business loans. You must prove your creditworthiness and ability to repay the loan, but a lack of collateral or balance sheet assets will not disqualify you. Contact your local SBA district office to get started.
4. Loans to Nonprofit Organizations
Best for: Business owners with a low-to-moderate income.
Small businesses are financed by a number of nonprofit lenders. For example, Accion Opportunity Fund, an international lending organization, operates a loan program in the United States that targets low- to moderate-income business owners who have trouble getting financing through regular channels, making it an excellent alternative for minority small business loans. Accion Opportunity Fund is a non-profit organization that provides loans in 44 states ranging from $5,000 to $100,000.
Kiva is another nonprofit lender worth looking into. This ethical lending group provides up to $15,000 in no-interest loans to qualifying small business owners. To acquire more funding, you must first get a small network of relatives and friends to lend you money, following which you can propose your business concept to Kiva's network of 1.9 million lenders.
5. Union Bank's Business Diversity Lending Program
Best for: Minority business owners in need of a big amount of financing.
Union Bank is another wonderful choice to explore if you're seeking minority-specific business funding. In Arizona, California, Oregon, and Washington, the bank offers business loans and lines of credit only to minority-owned businesses.
These products are designed for minority small business owners who need loans of up to $2.5 million and have less strict lending conditions than typical Union Bank small business loans. Fixed or variable interest rates are available on loan options with maturities up to 25 years.
6. Accompany Capital
The best option for immigrant-owned businesses.
Accompany Capital, formerly known as the Business Center for New Americans, provides minority business owners in the United States with loans ranging from $500 to $50,000. Accompany Capital specializes in working with immigrant and refugee entrepreneurs, as well as women and other minorities. These are short-term loans with repayment terms ranging from six months to three years.
This organization assists minority entrepreneurs who have been turned down by regular lenders for a variety of reasons. It's possible that the borrower's loan request was too little, that the bank wouldn't lend to a startup, or that the borrower's credit score was too low. You're more than likely to qualify for a loan from Accompany Capital if you can establish your ability to repay the loan. This program is also a wonderful startup loan for minorities because of the flexible qualification conditions.
7. USDA Business Loans
Minority-owned businesses in rural areas are the best fit.
The Business and Industry Loan Guarantee Program of the United States Department of Agriculture (USDA) provides USDA-guaranteed loans offered by local banks and direct lenders. The most important requirement is that your business be located in a rural area, which is defined as a town with fewer than 50,000 residents. According to studies from the Housing Assistance Council, minorities in rural communities are more likely to live in substandard housing and are more likely to be impoverished. USDA business loans are available to any eligible rural business, but they are especially beneficial to minority entrepreneurs.
For business owners in need of a substantial sum of money, USDA loans are a viable choice. These loans are available for up to $25 million and can be used for a variety of purposes, including working capital, real estate finance, business expansion, and debt refinancing. USDA loans have low interest rates and extended durations, and only a 10% to 20% down payment is required.
8. Business Consortium Fund Loan
Best candidates are minority entrepreneurs that have been certified by the National Minority Supplier Development Council.
The National Minority Supplier Development Council offers Business Consortium Fund Loans exclusively for minority-owned businesses (NMSDC). Term loans and lines of credit with repayment lengths of up to five years might range from $250,000 to $750,000.
You must certify your business with the NMSDC and have had a vendor or supplier relationship with an NMSDC national or regional corporate member to be eligible for a Business Consortium Fund Loan.
Minorities' Alternative Loan Options
As you can see, minority business owners have access to some excellent loan options. Due to strong demand and limited cash resources, some of these solutions may be difficult to get. If none of the aforementioned choices are available to you, consider online small business loans, which are open to all small business owners.
We suggest the following lenders:
OnDeck is a non-traditional lender that provides business loans to people with a variety of credit histories. For applicants with a personal credit score of 600 or higher, OnDeck offers both short-term loans and business lines of credit. With a simple online application, you might be approved for up to $250,000 in financing. OnDeck is a fantastic alternative for minority business owners that require financing for a variety of purposes.
BlueVine offers lines of credit as well as invoice factoring, making them a very versatile lender. Their line of credit demands a credit score of at least 600 and a monthly income of $10,000. On a one-year period, you can get a loan for up to $250,000. You'll need a 530 credit score and at least $10,000 in monthly business revenue to qualify for invoice factoring. BlueVine may also calculate bills of up to $5 million every month.
Minority Small Business Grants and Resources
There are various small business grants for minority-owned businesses in addition to small business loans for minorities. Grants, unlike loans, are interest-free and do not need repayment. That's like getting free money to expand your business.
Apply for minority business enterprise (MBE) accreditation with the NMSDC before applying for grants, loans, or other resources. To be considered an MBE, you must have a for-profit business that is owned, operated, capitalized, and controlled by a member of a minority group at least 51% of the time.
Here is a list of the greatest minority small business grants.
SBA 8(a) Business Development Program
The SBA 8(a) Business Development Program is another resource for minority business owners. This initiative assists minority-owned businesses in obtaining federal contracts. The government limits competition for some federal contracts to businesses who engage in the 8(a) Business Development program in order to level the playing field for small businesses owned by socially and economically disadvantaged persons.
Your business must be 51% owned by someone from a socially and economically disadvantaged background to be eligible for this program. Under federal law, minorities are deemed to be socially disadvantaged.
The owner's personal net worth and average gross income for the previous three years must be less than $250,000, and their assets must be less than $4 million.
If you achieve these fundamental standards, you can apply for certification online and then compete for contract set-asides. The 8(a) program also provides free business coaching and training.
Find out more about the top loans for minority business owners in our guide
Final Thoughts
There are federal, state, local, and private loan programs designed to help minority small business owners overcome some of the barriers to funding they confront. The information provided above should get you started on your search for a business loan.
Apply today with G-Force Funding for business loans from $10,000 – $1,000,000.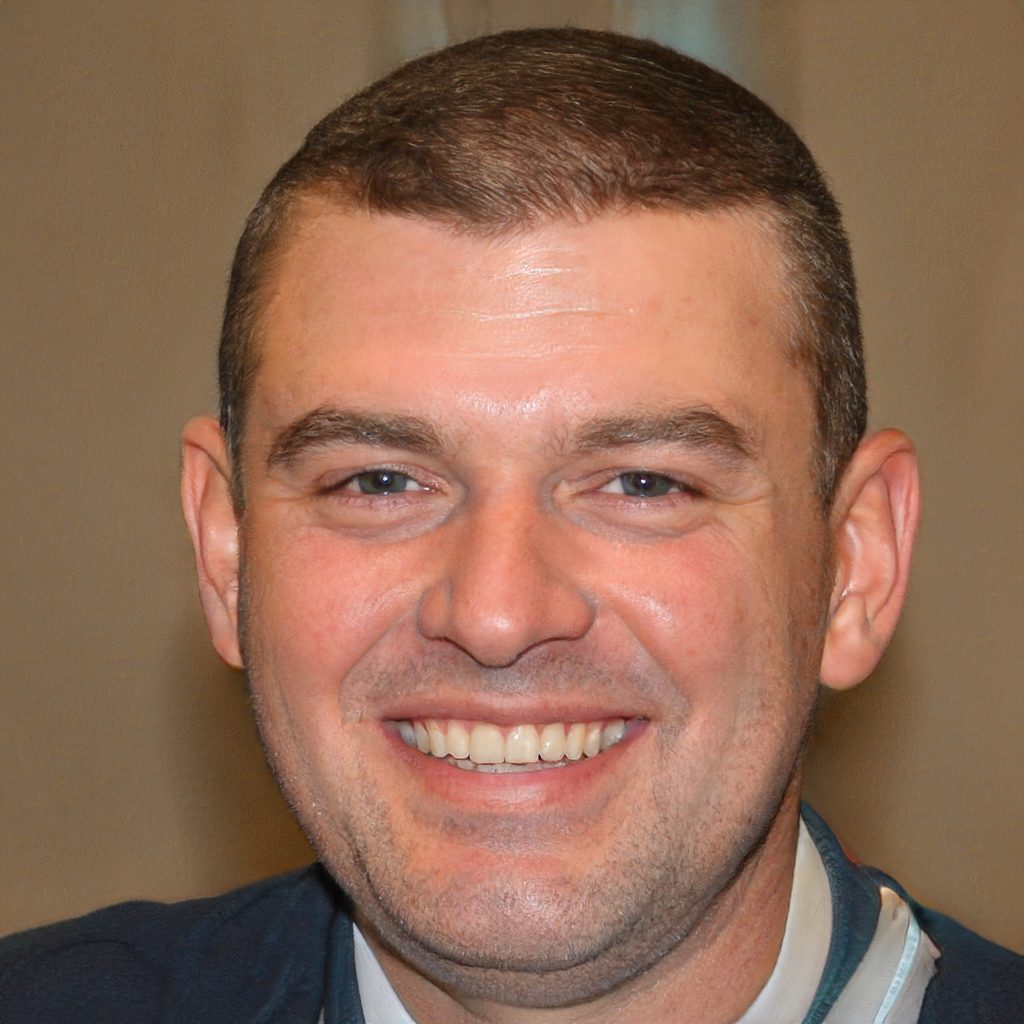 Content & Creative Writer | Blogger | Small Business Funding Advocate | Effective Communications | Entrepreneur |Traveler
Related Posts